PRODUCT CARE
CAN YOU CLEAN YOUR LEATHER WITH ANY SANITISER?
The answer is NO ! Don't clean leather with sanitiser as the presence of alcohol in it might damage any leather material. This alcohol present in sanitiser can cause discolouration and cracking of leather material or even peel off. ​It will also dry leather out. So repeated use of sanitiser might reduce the longevity of anything made of leather.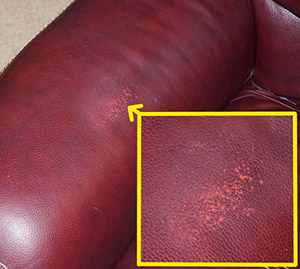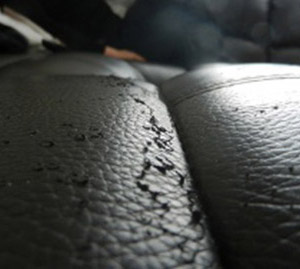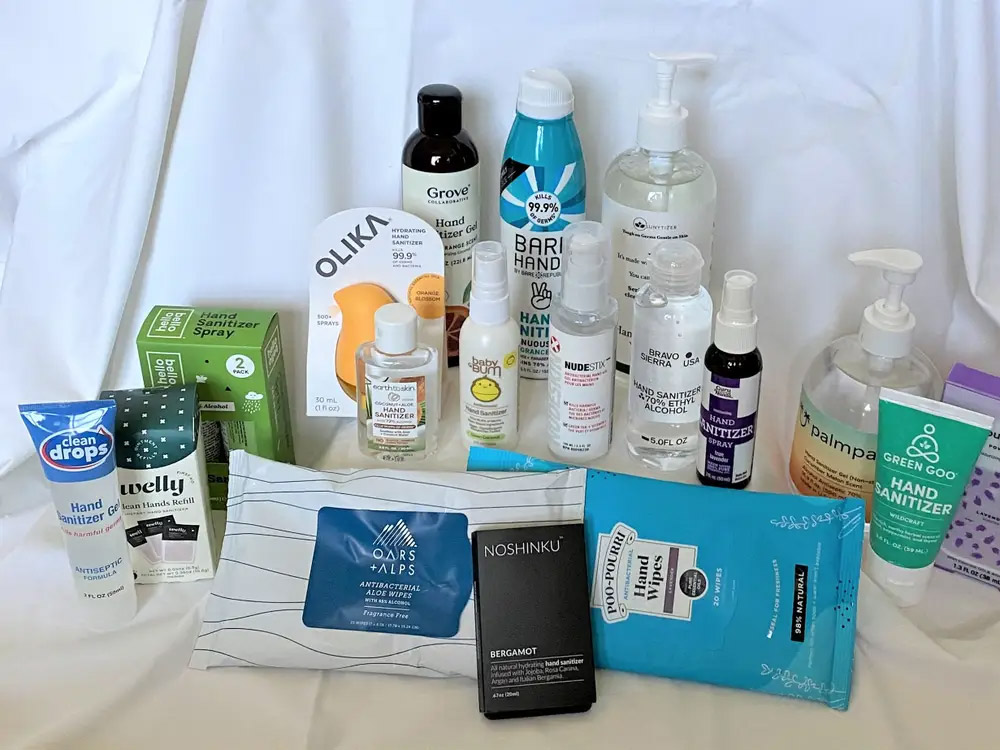 CLEANING LEATHER WITH SANITISER
Cleaning leather material with sanitiser is probably a bad idea. Sanitiser contains 60-70% of alcohol. Always keep in mind that alcohol is a major enemy of leather. That makes sanitiser also an enemy of leather as alcohol in sanitiser will destroy leather for sure. Therefore, you should not clean leather with any sanitiser. ​
WHY SHOULD WE CLEAN OUR LEATHER?
Leather is an excellent, long-lasting natural material that has durable resistance. Just like your skin, leather needs to be cared for and looked after. General leather care is necessary to maintain the lustrous shine on your leather sofa.
Dust your leather sofa with a clean, dry cloth periodically.
Do not use abrasive cleaners which contain ammonia and acids. If need be, use only a mild mixture of water and neutral soap.
Do not use polish or oils of any kind.
Keep the sofa at least 12 inch from heat sources and avoid direct sunlight.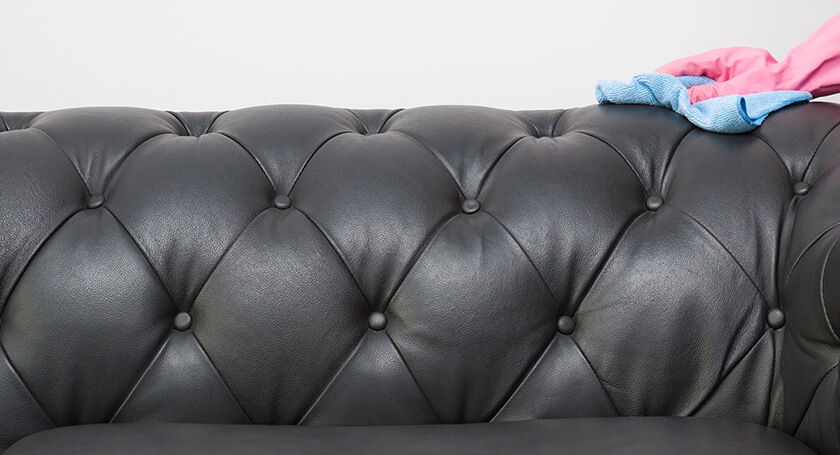 THE FUNDAMENTAL PRINCIPLE
The sooner you take action against dirt and a stain, the greater will be the possibilities of correcting the problem without leaving any traces.
For water soluable stains, remove excess liquid quickly from the surface with a cloth or absorbent paper.
For greasy stains, extra care must be taken to wipe lightly with a clean soft cloth or paper tower so as not to press the grease / oil into the pores of the leather
Eliminate the residue by wiping the leather with a damp sponge soaked with leather cleaner.
Clean the leather with circular movements by rubbing the stains from outwards to inwards gently, then allow the leather to air-dry.
(Caution: Do not dry wet leather in sunlight or by using a hair dryer.)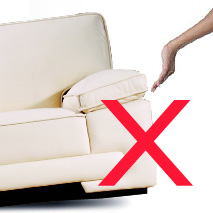 Avoid lifting the sofa by its sewn-on cushions as this may cause tear and damage. Do not use any sharp object to open plastic packaging as it may cause damage to the covers of the sofa.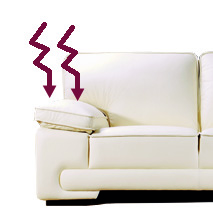 Avoid sitting on the sofa's back and arms as the frame might not be able to take your weight.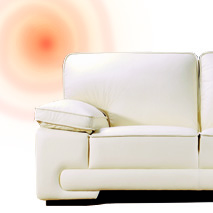 Keep the sofa at least 12 inches away from heat sources and avoid direct sunlight.
Transportation may have caused some irregular folds or depressions. Occasional differences in the firmness from one cushion to the next. The will gradually disappear over time.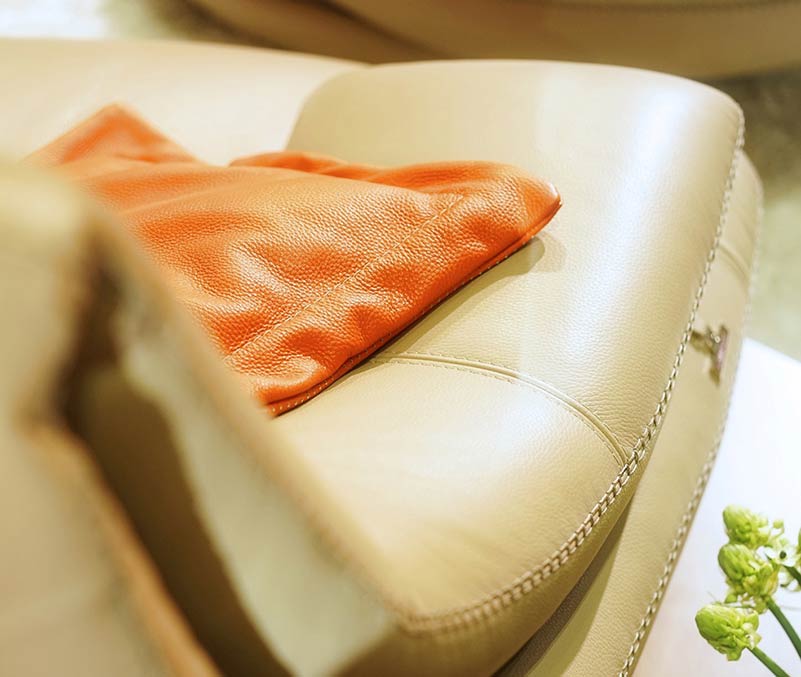 THE INSIDE STORY
The frame and cushions are the most important support systems of the sofa. That is why Lorenzo's sofa is wholly manufactured at Lorenzo's own factory in Malaysia, meeting the highest quality and standards. Lorenzo wooden structure is made of durable hardwood, and it is kiln-dried to ensure no residual moisture remains. They are then further treated to weather environmental changes.
The joints are reinforced with triangular supports put together with strong bolts and nuts instead of nails for long-lasting durability. The cushion inside every Lorenzo sofa is a patented high resilient foam (HR foam). It is made up of a group of flexible slab stock polyurethane (PU) foam specially chosen for their superior physical properties, such as tensile and compression strengths. The HR foam is scientifically tested for its durabiliy, as it is higher in resilience than conventional PU foam.
GENUINE LEATHER
Natural leather is a noble and resistant material, tresured throughout the ages. It offers the ideal comfort, in hot and cold climates, due to its excellent breathability. Its unique elastic properties, in addition to moulding perfectly to the body's shape, gives a pleasant, enveloping senstation of comfort. Characteristic only of real leather, each hide has its own history that may be read through the natural surface markings, scars, wrinkles, insect bites, beining, graining and colour variations. Lorenzo uses top grain genuine cowhide leather - the uppermost layer of the animal hide which has been buffed and polished. This is a leather where the topmost surface has received a very fine buffing to reduce the appearance of any raised scars. It's quite common for such a leather to then receive a fine embossed effect after finishing, which will help further mask the appearance of any scars.
UNDERSTANDING YOUR NEEDS

(Half leather/ Full leather/ Fabric Sofa)
When choosing a leather sofa, it's important to know what type of leather you're getting with your purchase - genuine or synthetic. Genuine leather used in sofas mainly come from the hides of cows, which are very strong. On the other hand, synthetic leathers are made out of Polyvinyl Chloride (PVC) or polyurethane (PU), which lacks this strength and have a very limited lifespan. Other pieces of 'leather' furniture (aka half leather) may have the contact areas such as the seats, armrests, headrests and seat backs, upholstered in genuine leather, while non-contact areas such as the outside arms and sofa back, upholstered in a leather-like synthetic material. These trade off in material quality might result in undesirable peeling or stickiness over time.
Unlike fabric sofas that can be breeding grounds for allergens like dust mites, leather sofas do not accumulate dander. Dust mites in particular, are an additional concern in warm countries such as Singapore as they love humid conditions. These microscopic organisms feed on the dead skin that comes off our bodies and also from our pets. So if you have members of the family that suffer from allergies or if you are simply looking for an option that is designed to reduce the risk of allergies, a leather sofa is the ideal choice.
As compared to fabric sofas, leather sofas are much easier to clean and maintain. There's generally little fuss involved as all you need to do is clean the sofa once every three to six months using our Lorenzo Cleaning Kit. Although leather furniture does not tend to stain easily, remember to deal with spills quickly and efficiently (using a soft, dry cloth to blot the area), to prevent any discolouration.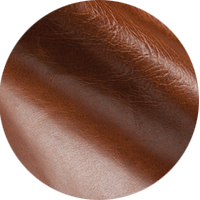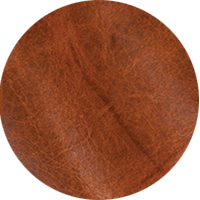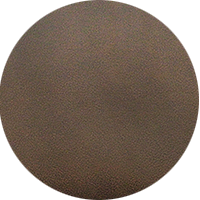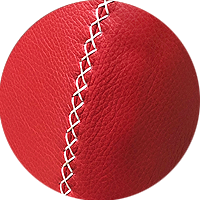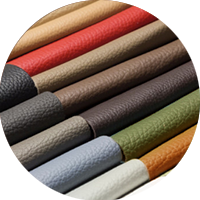 LEATHER CLEANING KIT
With the right care, using the LORENZO Leather Care Kit ("Kit"), your new leather furniture will maintain its lustrous shine, giving you and your family years of enjoyable use. The Kit contains quality cleaning and protection products that have been developed over many years. Our kit is available for purchase at our showrooms and online (Lorenzo Malaysia).
RAPID CLEANER
A water-based solution of neutral substances.
An efficient but gentle cleanser for leather.
Mild enough to be used frequently without harming the leather.
LEATHER PROTECTION CREAM
A water-based emulsion of natural caring protective substances.
Gives the nutrition necessary for leather to retain its suppleness and beauty.
Protects leather from dirt.
INK AWAY STICK
A water-based emulsion of natural caring protective substances.
Removes ink, lipstick or pen stains from your leather effectively.
Always pre-test on hidden areas.
Do not use on suede, nubuck or unfinished leather.